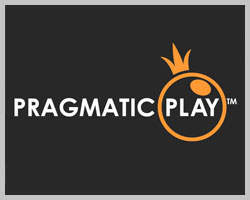 Companies change names for many reasons. Sometimes, it is due to new ownership, while other name changes involve a partnership with a new firm. In the case of Pragmatic Play, it seems like their name change came as a result of wanting to distance themselves from their former business. Let's have a look at this online casino software developer.
A Brief History of Pragmatic Play
The history of Pragmatic Play is different depending on who you are speaking with. If you head to the Pragmatic Play website, you will find a company that launched in 2015, which has licenses from the Malta Gaming Authority and the UK Gambling Commission, giving it a considerable amount of credibility. However, a little bit of digging uncovers a much different path to respectability. It would appear that in 2015, almost overnight, the company came to be by rebranding the games and website of another software provider, TopGame. You may have heard of TopGame as they have been tied to many rogue operators in the past. In fact, there are still some operators who have been switched from the TopGame platform to Pragmatic play that can be found on many a blacklist across the industry.
While it is impossible to completely separate the facts from fiction in the case of Pragmatic Play's history, the fact that they have accreditation from both Malta and the UK is an excellent sign. The company would have had to have gone through significant due diligence to receive these licenses, and both jurisdictions are very player-friendly.
Since their launch in 2015, Pragmatic Play has received several awards from EGR and other gaming organizations, and their licensees include several well-known brands in the industry. Their website paints a picture of a company that is very forward-thinking; they claim that their 80+ games are "unequaled." While we may have a different definition of that word, the fact of the matter is that by signing companies like William Hill to offer some of their games, they indeed seem to be headed in the right direction.
Product Line
Pragmatic Play offers only casino games to their licensees at this time. The primary focus of these games, as with many online software providers, is the slots catalog. Here is where you will find the best examples of the graphics capabilities of the developers at Pragmatic Play.
The company does not offer a full suite of table games like so many of their competitors. This is a bit surprising; while they do have Blackjack, Baccarat, and Roulette covered, the fact that they are missing so many of the other popular table games is a disappointing discovery. To make matters worse, they currently have only one Video Poker game available (Jacks or Better). Given their client list, we are hopeful that many more games are in development.
Most of their offering has been built with mobile in mind; the games have been ported from a downloadable form to HTML 5, allowing them to be played on the mobile browsers of both PCs and most mobile devices.
History of Rogue Operators and Shady Software
Again, while the company appears to have changed ownership, that does not change the fact that there have been several issues with both the platform and some of the operators over the years. One operator in particular, Engage Entertainment Group, has several brands that are notorious for slow paying or not paying players at all. This is a black eye on the whole industry and something that Pragmatic Play should address if they really want to be considered in the top tier of providers in the market.
Conclusion
As you will see in our slots review, Pragmatic Play is counting on that piece of their offering to lead the way for them into future licensing deals. An operator (or a player) who wants a more complete casino offering may have to look elsewhere until this company can add some more table games and video poker to their repertoire.