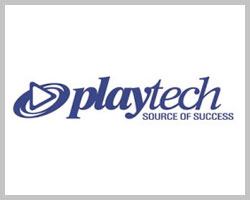 Playtech is unquestionably one of the largest gaming entities in the world today. They have a product line that spans all product verticals and are one of the most profitable companies on the London Stock Exchange. However, the company's roots are in the online casino, and that will be the focus of this overview.
A Brief History of Playtech
Playtech was stared in 1999 by Teddy Sagi, who brought together some of the best developers form the gaming and tech worlds. He knew that the online casino business was going to be very lucrative, but his focus was not just on the look and feel of the games. Sagi knew that creating a robust back-end platform would be very attractive to operators; the more reporting that could be generated, the less blind spending a casino would need to undertake, increasing profits for everyone.
The Playtech casino product launched in 2001, and it was clear that Sagi was onto something. The company's software became very desirable. However, Playtech had another trick up their sleeve: they were very selective when it came to who they would take on as a client. As the industry was in its infancy, there were enough shady characters involved that Playtech did not want to get caught in any scandals. They had far bigger plans for their company.
With the explosion of the online poker industry in 2003, Sagi knew he had to leverage his client list by adding poker, and in 2004 the iPoker Network launched with multiple licensees contributing to the critical mass needed to make the network a success. The iPoker Network continues to this day, although it has seen its glory days pass it by.
In March 2006, Playtech was ready to take the next step. It completed a successful IPO on the AIM secondary market of the London Stock Exchange. The initial response gave Playtech a valuation of almost USD 1 Billion, instantly putting it in discussion with many of the most significant gaming companies in the world. However, that would be relatively short-lived, as in October 2006 the Unlawful Internet Gaming Enforcement Act was passed into law in the U.S., resulting in a one-day loss of almost 40% of the company's share value.
Not one to run away and hide, Playtech doubled down, beginning a spree of acquisitions that would not only stop the sliding stock price but would also set the company up for the long road ahead. The company picked up firms in bingo, poker, sports, casino and financial trading to become one of the most all-encompassing gaming companies in the world. It moved from the AIM to the main LSE, and in the process they bought out many of the assets of Sagi, leaving him as a minority shareholder in the business.
Product Lines
As we mentioned, Playtech now offers clients sportsbook, poker, bingo, casino and financial software for their operations. However, as this is a casino review site, we are going to focus on the casino games.
The Playtech casino was built with both players and operators in mind. The back-end is powerful enough to handle thousands of players while providing operators with the most valuable information to run a profitable casino in an industry where margins are being trimmed on all sides.
The Playtech casino is best known for their slots catalog, which has well over 300 titles. Playtech was one of the first companies to leverage their size to create content partnerships with brands from the entertainment industry. The most notable of these was their partnership with Marvel, giving Playtech access to the best-known comic book characters for their slots games. While that relationship expired early in 2017, a new agreement with DC Entertainment ensures that Playtech players will see a full range of new comic-hero games released over the coming years.
Not to be outdone, the table games at Playtech are also fantastic, with a full array of games available for all players from beginners to high-stakes gamblers. Playtech has always wanted to be at the forefront of front-end development, and have at times launched new variations of traditional games. The most successful of these has to be Blackjack Switch. This Blackjack variant allows you to switch cards between two hands being played, increasing your chances of winning (albeit at a cost). This game can now be found in many land-based casinos around the world.
The Future is Live?
With a stranglehold on the traditional online casino market, Playtech has set its sights on the live casino player. First, they have built their own live dealer studio so online players can sit at tables where they are dealt cards by a live-streamed real person. There are plans to expand this aspect of their platform to include more games and more studios around the world.