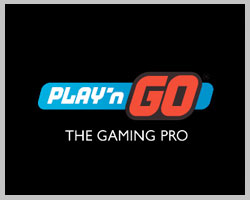 One casino software company you may never have heard of, but are likely to have encountered their games if you play at European facing sites is Play N' Go. They are a full-fledged casino developer, however, their games are typically added into the mix with other vendors at the casinos in which the company can be found.
What you may not know about this company is that they have won several industry awards over the years, as well as having some of the biggest names in the online casino industry on their client list. Let's try to bring you up to speed on this company and how it got to where it is today.
A brief history of Play N' Go
Play N' Go was launched in 2004 (although there are a couple of reports that the company had been in business before that). Not surprisingly, the founders of this software company are Swedish. In the early 2000s, some of the best software was coming out of that part of the world, and it seemed that every operator was lining up to license products from the Scandinavian nation.
Given that their founders had backgrounds in other startups in the then-new Internet industry, they were able to take their knowledge of the emerging space and apply it to the casino world. What the company realized early on is that they did not want to operate their own casinos. While this was the sexier option, the company realized that it was a better long-term play to develop exceptional games and have other companies market them to players.
The company was approved for a gaming license from the UK Gambling Commission, which is one of the most revered jurisdictions in the online gaming industry. This regulator is known for being stingy with the licenses it gives out, so the team at Play N' Go had to jump through many hoops to be able to say they are approved by the Gaming Commission.
Unlike some of their software competitors, Play N' Go didn't set out to try to dominate the industry. Instead of building a huge platform with hundreds of games, the firm worked on having the best quality graphics and gameplay. They figured that being noticed within the industry circles was their best bet at being noticed by operators, and this gamble has clearly paid off.
Today, you can find Play N' Go games at well over 100 operators, including names you will likely recognize like Sportingbet, LeoVegas, PartyCasino, and Unibet.
Product Line
If you look closely a the product listing from Play N' Go, a couple of things jump out at you. First, the company is heavily focused on slot games. This is really where a developer can flex their creative muscle – table games are pretty standard. Also, in the days where an operator may partner with up to a dozen suppliers, the slots games really need to stand out in the lobby.
The Play N' Go slots are some of the best we have ever played.  From rich, 3D graphics to great bonus screens and unique pay lines, the company has gone above and beyond with the quality of these games. The industry has taken notice; as recently as the fall of 2017 they were recognized as the Casino Supplier of the Year at the EGR Italy Awards.
Moving on from the slots area, the team of developers at Play N' Go have also built a full suite of other casino games. You can find all the Table Games you can think of on their roster, as well as an array of bespoke games, Video Poker, scratch cards and even video bingo. All told, anyone looking to start an online casino could easily use Play N' Go as their exclusive supplier.
Conclusion
Recent press releases indicate that the company has no intention of slowing down. The company has recently launched two new slot machines, as well as announced several new licensing agreements. The quality of the games this company is producing, coupled with the accolades being heaped on them by the industry, puts Play N' Go in an excellent position to prosper for years to come.
We look forward to reviewing many casinos running these games, and you can read our reviews to find out which is the best casino for your hard-earned cash.