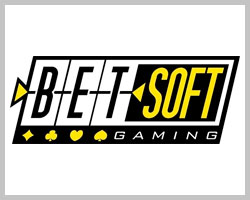 Sometimes, a smaller casino company needs to focus on one aspect of its platform to make a splash in the highly competitive space of software development. Betsoft is one of those firms; they chose to bring slots to life and have worked that angle to become a very popular choice amongst licensees and players alike.
A Brief History of Betsoft
If you visit the Betsoft website, you will note that they list 2006 as the launch date for the company. Several other sources discredit that statement, giving the company a history as far back as 1999. It is hard to say why the company chooses to use 2006 as the placeholder, but one can only assume that this iteration of the company had a change of ownership around that time.
When the company launched, it had mild success as more of an add-on product. Many casinos used Betsoft products to add to the number of games they were offering from a primary provider like Real Time Gaming. This didn't translate to a massive profit for the Betsoft folks, so they decided to take matters into their own hands. Focusing on their most popular games, the Slots3 titles, they expanded their efforts on bringing high-quality 3D graphics to the slots world. The result was a vast stable of these next-level games, which we will discuss a little more later.
With a very crowded supplier space in the European market, the management team at Betsoft started to look at ways to expand their client base without having to battle with groups like Playtech and Microgaming. Where they started to find some success was in the grey-market U.S.; with many of the other software providers leaving the space after 2006, many licensees were looking for a new home. While Real Time Gaming was right there to scoop up many of the lost souls, Betsoft shifted gears and began aggressively looking to add these operators to their company's roster over the last few years. The results were two-fold; as a competitor to RTG, they found great success, adding several licensees focused on the U.S. market. However, the company had their license from the Alderney Gaming Commission suspended in 2014, and it is widely speculated that their acceptance of U.S. – facing licensees was to blame. The company now has a license from the friendlier confines of Curacao.
Product Lines
As mentioned above, the crown jewel of the Betsoft Platform is their 3D slots games. These games feature graphics that are far more detailed than the traditional slots games. In fact, many of these titles have storylines attached that play more like an animated feature than a slot machine.
The developer also offers their clients a full suite of table games and video poker on top of their great slots catalog. All told, Betsoft has over 150 games available to players, putting them in a tremendous competitive space in the industry. They also offer marketing services to their licensees, giving operators access to their extensive knowledge of both the industry and their games to maximize the potential and profitability of their customers.
Although it doesn't get as much fanfare as their casino games, Betsoft has also built a Virtual Racebook product which allows players to make wagers on a series of virtual horse races. These types of games have become increasingly popular in the last few years, and it is excellent to see the development team at Betsoft thinking outside the box when it comes to how to continue to monetize players.
A little bit of controversy
On top of the issues that Betsoft has had with their Alderney license, the company has come under fire in the past for some shady behavior and business decisions. In 2010, it was discovered that their Keno game was not producing random results, which naturally caused a small uproar in the community. More recently, in 2016 a player at one of their licensees, Betcoin.ag, was refused payment of a jackpot for seemingly no reason. Betsoft did not help the player publicly in this situation, although it seems as though the rules of the game in question have been changed, and the player has not been found on the forums, which leads us to believe that there was a settlement in the case.
Conclusion
When it comes to these mid-tier casino software companies, we are always looking for something that will differentiate a provider from the rest of the industry, as the sheer size of some of the other offerings is just too difficult to compete with. In the case of Betsoft, this is something they clearly understood from the outset, and the development of their 3D slots catalog gives them a USP over many of their competitors. While their issues with the Alderney Gaming Commission are unresolved, the company continues to add licensees, and as long as those 3D games remain at the forefront of the slots technological front, we can see a long road of success ahead for this company.